It's now time for the 6th annual Lo-Down Wrestling Awards. I watched quite a bit of wrestling over 2016, mostly thanks to the WWE Network. Despite that, these awards are based on what I saw this year.
Feud of the Year
Dolph Ziggler vs Hollywood Miz August - December
There were some great feuds over the year but this was the one that I enjoyed the most. They had some good matches during this time and it helped Miz to go up the card.
Honorable Mention
Sasha Banks vs Charlotte Flair July - December
These two women made history in this feud. They had the first ever Women's Hell in a Cell match, a Falls Count Anywhere match; and a 30 minute Iron Man match. These matches were really good but I hated the way that the Championship was bounced around during this time, with Sasha winning on RAW and Charlotte winning on Pay Per View.
Best Newcomer
AJ Styles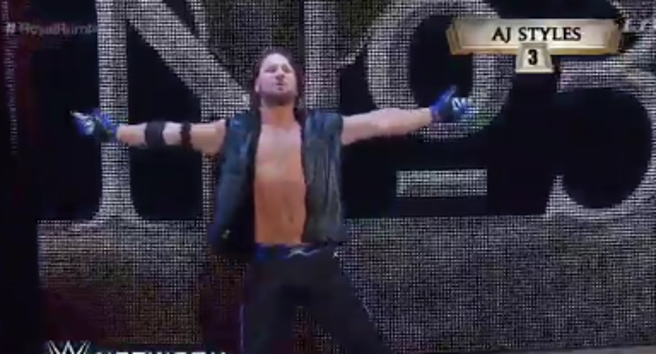 AJ Styles started the year debuting at the Royal Rumble and ended it as the WWE Champion. Very few people have had a year like he did, especially as he made his name in other companies.
PPV of the Year
Extreme Rules
I found that Extreme Rules to be the most enjoyable event of the year. There were some good matches, especially the Intercontinental Championship match between Cesaro, Kevin Owens, Sami Zayn and The Miz. While the NXT Takeovers have been amazing, I feel that this was the best PPV that the main roster had this year.
Most Surprising Moment of the Year
Zack Ryder Becoming the Intercontinental Champion at Wrestlemania 32
Wrestlemania started with a ladder match for the Intercontinental Championship. Not only was it a really good match but it had one of the most shocking endings in Zack Ryder winning. Nothing against Ryder, but he was the least likely person to win. Shame that he only held it for one day; but that it led to The Miz having a great year.
Entrance of the Year
Bobby Roode's at NXT Takeover Toronto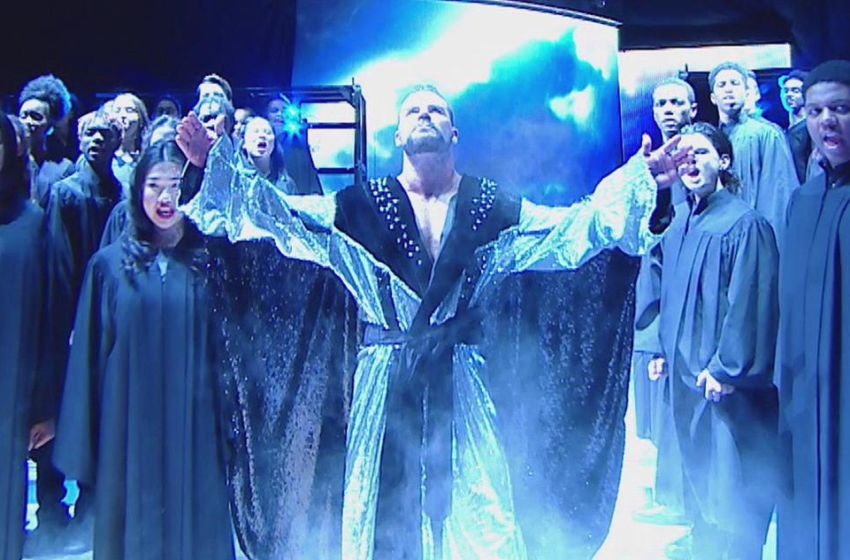 I've been a fan of Roode since he was in TNA and I'm so happy that he's in NXT. Not only has he been on a roll since debuting in the summer, but he has possibly the best theme tune ever plus his entrances are awesome. I mean, he entered having a fucking choir sing his song. That's amazing. I don't know if WWE can top that when Roode faces Nakamura at NXT Takeover San Antonio but I can't wait to see what they come up with.
https://www.youtube.com/watch?v=ZVaJH8pWnWk
Moment of the Year
Triple H Helping Kevin Owens to win the Universal Championship
I was gutted that Finn Balor had to vacate the Universal Championship due to injury but it led to one of my favourite matches of the year the next week. It was capped off by Triple H, making his first appearance since Wrestlemania, helping to eliminate Roman Reigns then betraying Seth Rollins to help Kevin Owens win the match. Looking back on it, I'm still a but pissed off that Triple H hasn't come and explained his actions. However, it's still a great moment and Kevin Owens' reaction to the whole thing is still fucking glorious.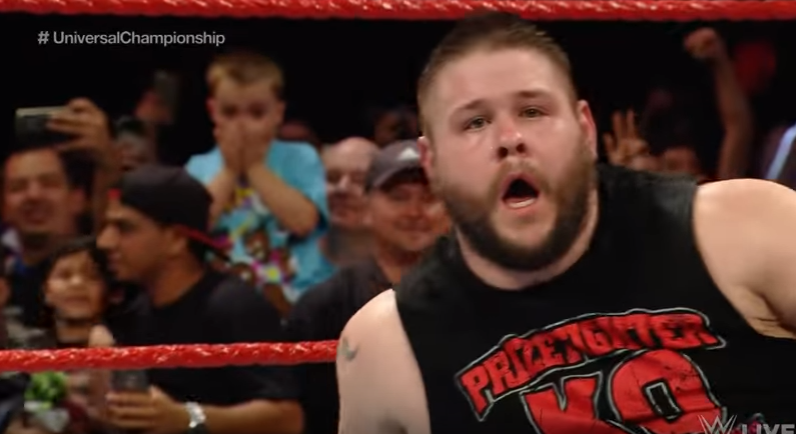 Most Improved Wrestler of the Year
Hollywood Miz
The Miz has been doing pretty well before Wrestlemania. However, the return of his wife Maryse and becoming Intercontinental Champion on the same day had led to the best work of his career since he was WWE Champion in 2011. His feuds with Dolph Ziggler and Daniel Bryan plus his appearances on Talking Smack has been a joy to watch. Hopefully it will continue in 2017.
Honorable Mention
Alexa Bliss
I was becoming a fan of Alexa Bliss when she was in NXT. However, I was surprised when they called her up as I didn't think that she was ready. However, I was proven wrong as she took the ball and ran with it; not only becoming a highlight on Smackdown and Talking Smack but ending the year as Smackdown Women's Champion. Throughly well deserved.
Tag Team of the Year
The Revival
I know that The New Day have been Champions for well over a year. However, The Revival have been such a joy to watch this year, becoming one of my favourite tag teams possibly ever. They had awesome matches against Enzo and Cass, American Alpha and #DIY, often being the highlight of the NXT Takeovers. They are spent over 250 days of 2016 as Champions plus they were the first two-time NXT Tag Team Champions. The main thing that I like about them as that they act like a proper tag team who will always find ways to save themselves and to win.
Worst Match of the Year
Natalya vs Charlotte, WWE Payback
The match was actually pretty decent but the ending just completely ruined it for me. They do a rehash of the Montreal Screwjob in front of Bret Hart then the referee just admits to it the next night with no fucking consequences. I assume that WWE are okay with blatantly corrupt officiating.
Match of the Year
#DIY vs The Revival, NXT Takeover Toronto
For the second year in a row, NXT has the honour of being my match of the year and, I know it's a bold thing to say, but it's probably the best tag team match that I ever seen. Each fall felt like it was 3 seperate matches and they were so many great moments, with the crowd thoroughly engrossed in it. #DIY hitting Wilder with Shatter Machine, Revival's own finisher led to the most dramatic near fall of the year plus the ending with the double submission was amazing. You had The Revival holding hands to stop them from tapping out then Dawson shouting to Wilder "Don't tap! Don't tap!". When they both tapped out, it led to the biggest pop of the night and left me with a huge smile of my face. This match had me so into it and always remember. There will be times we will get frustrated with some of the creative decisions that WWE make; but they also create great moments as well and moments like this are why I love watching wrestling.
Female Wrestler of the Year
Charlotte Flair
What a year for Charlotte Flair. She was the last ever Divas Champion and has gone to hold the RAW Women's Championship a further 4 times. She had great matches with Sasha Banks and has been undefeated in PPV matches since she debuted on the main roster.
Male Wrestler of the Year
AJ Styles
What a year for AJ Styles. After making his debut at the Royal Rumble, he went on to have feuds with Chris Jericho, Roman Reigns, John Cena and Dean Ambrose and had good matches with all of them. Styles is probably not only the best wrestler in the company, but the most consistent as well. He ended the year as WWE Champion which was surprising as very few people probably thought he would get that honour. Luckily, WWE saw it in him and gave him the belt and he's been great so far.